EXOMARS 2016 TGO (ESA)
The European Space Agency's (ESA) ExoMars program (Exobiology on Mars) is a series of missions designed to understand if life ever existed on Mars and to demonstrate new technologies paving the way for a future Mars sample return mission in the 2020's
The ExoMars programme comprises two missions: one consisting of the Trace Gas Orbiter plus an Entry, Descent and landing demonstrator Module (EDM), known as Schiaparelli, launched on 14 March 2016, and the other, featuring a rover, with a launch date in this decade. 
The first mission in the ExoMars program – Trace Gas Orbiter (TGO) –  undertaken in partnership between ESA and Russia's Federal Space Agency, Roscosmos. ESA's Trace Gas Orbiter studies the Martian atmosphere for the presence of methane and other gases that may be present in small concentrations. The Schiaparelli EDL Demonstration Module entered the Martian atmosphere at 14:42 UTC on 19 October, but ESA's mission team lost contact shortly before expected touchdown.
A key goal of the TGO mission is to gain a better understanding of methane and other atmospheric gases that are present in small concentrations (less than 1% of the atmosphere) but nevertheless could be evidence for possible biological or geological activity. Investigations with observatories in space and on Earth have demonstrated the presence of small amounts of methane in the Martian atmosphere that has been shown to vary with location and time.  
The Trace Gas Orbiter carries a scientific payload capable of addressing this scientific question, namely the detection and characterisation of trace gases in the Martian atmosphere. Current TGO results have not detected significant amounts of methane.
The Trace Gas Orbiter will monitor seasonal changes in the atmosphere's composition and temperature in order to create and refine detailed atmospheric models. Its instruments will also map the subsurface hydrogen to a depth of a metre, with improved spatial resolution compared with previous measurements. This could reveal deposits of water-ice hidden just below the surface, which, along with locations identified as sources of the trace gases, could influence the choice of landing sites of future missions.
Resources
http://exploration.esa.int/mars/46124-mission-overview/
http://exploration.esa.int/mars/46475-trace-gas-orbiter/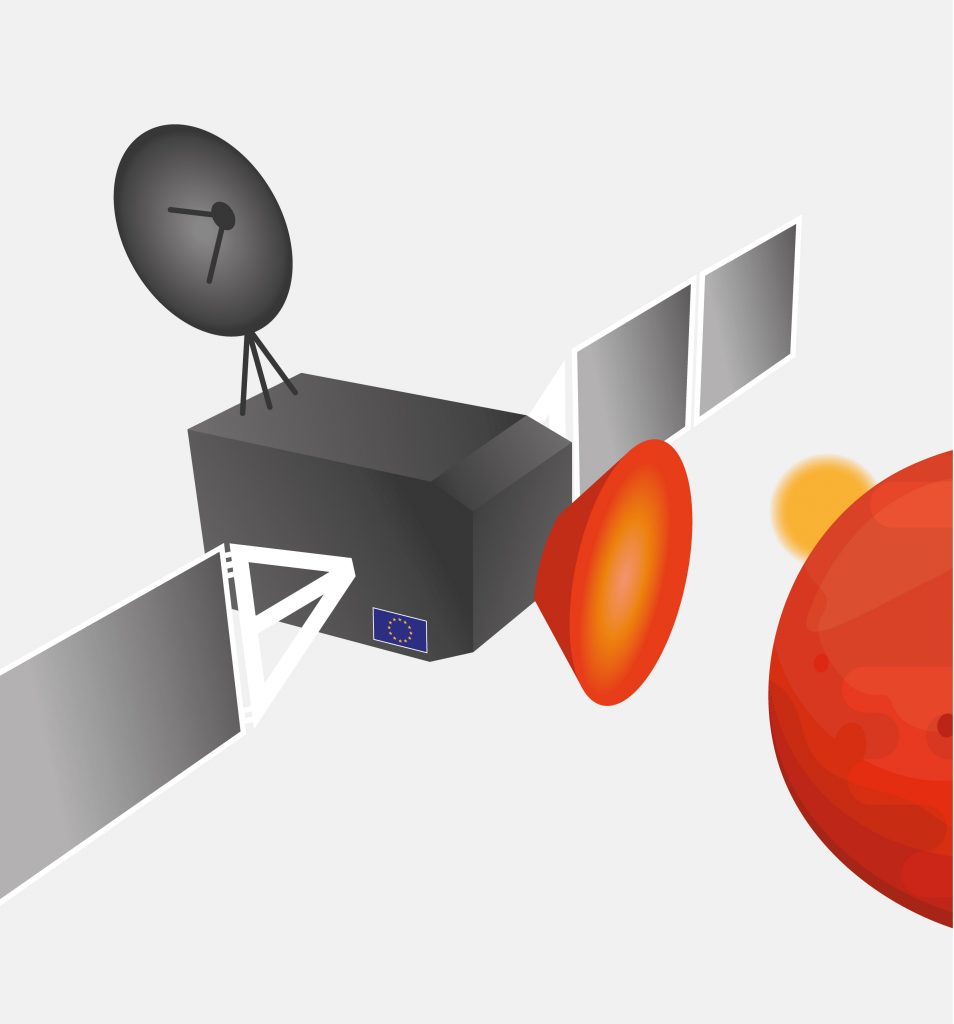 Date:
16 de septiembre de 2022
Category: