Boiling water on Mars
How would you boil water? By heating it up, of course! Well, that is not the only way. Decreasing the pressure can do the job as well. Actually, water boils easier (at a lower temperature) when the atmospheric pressure decreases (at high altitudes on Earth). We will boil water just by decreasing pressure within a syringe. It will be easier with hot water and we will get it back to liquid just by pushing back the plunger.
TIME
1 hour
MATERIALS 
Syringe (60 mL) 

Thermometer

water (hot and cold)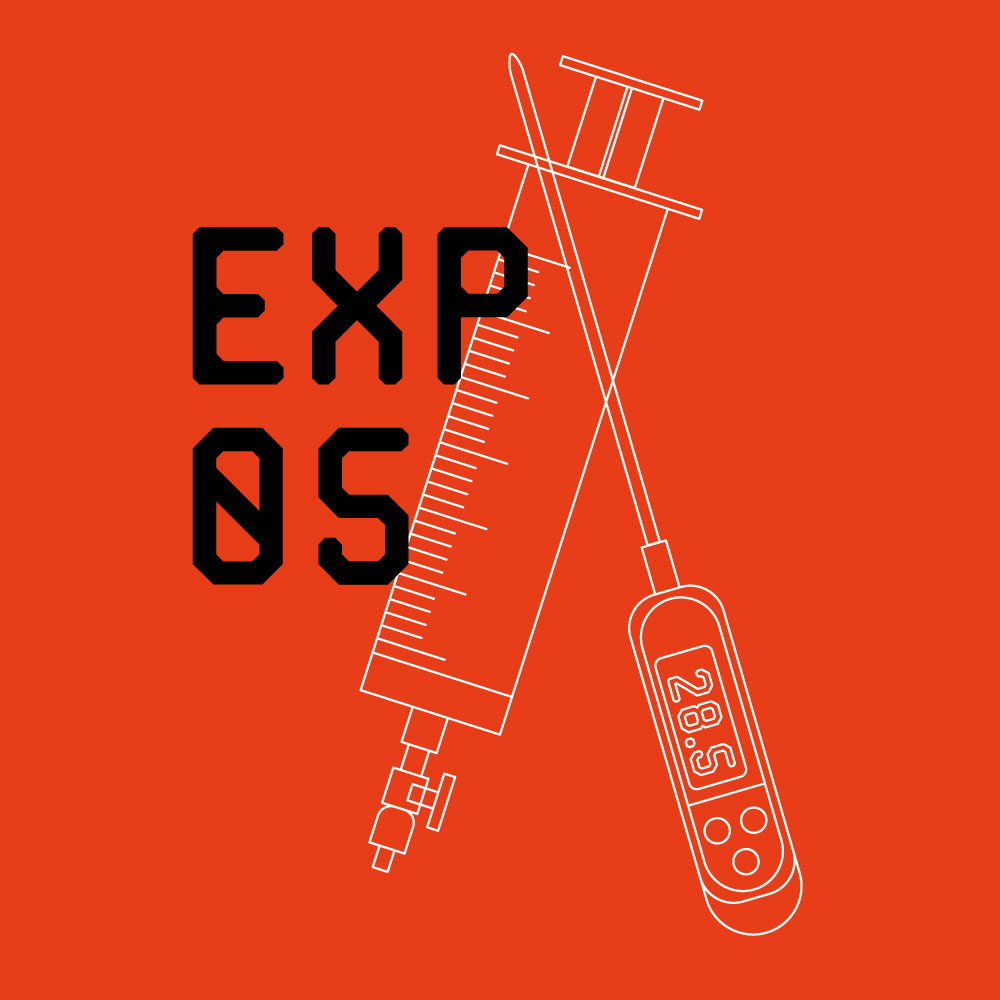 OBJETIVES
Understanding boiling points

Boiling water by changing pressure

Understanding the absence of liquid water on Mars surface
RISK ASSESSMENT
Avoid touching hot water directly with your hands.
INSTRUCTIONS
Heat up water below the boiling point.

Check the temperature. 

Pull 10 mL of water in the syringe. 

Block the lower part of the syringe with the tip of your thumb and reduce the pressure by pulling back on the plunger until the water starts boiling.  

Put the plunger back in its natural position and see how water stops boiling.

Repeat the experiment with water at different temperatures and check for how long water is boiling each time.

Check the temperature of the water again at this point. You must see that it has cooled down
EXPLANATION
The temperature at which water boils increases with pressure (see figure below). We are reducing the pressure in the syringe, which means moving down in the vertical axis. Then, the higher the starting temperature, the easier water boils, as we pass the boiling point by far. Then, water boils for longer.
Boiling is an endothermic process and if we do not put any extra heat the heat is coming from the water i.e. the water is cooling down.
The triple point is the point at which a substance can exist as a solid, liquid and gas at the same time in thermal equilibrium. The atmospheric pressure at the Martian surface is too low (below the triple point of water) to support liquid water. At such a low pressure water on the surface can only exist as solid or gas. Liquid water can only exist between 0 and +10 C.  At larger temperatures water starts boiling.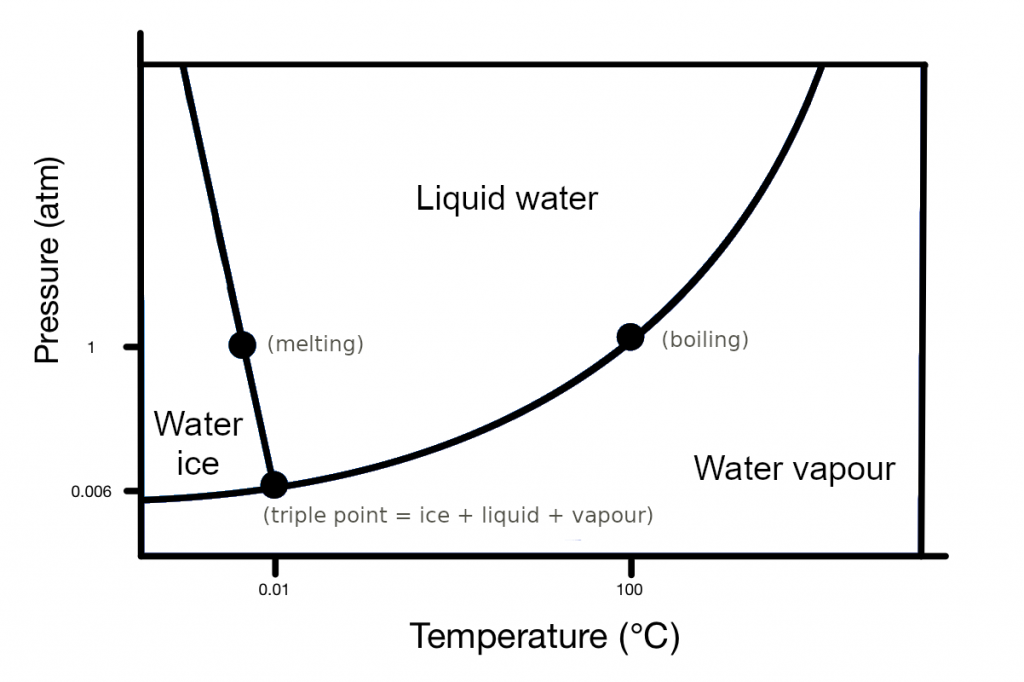 Download the instructions for this experiment in Spanish, French and Dutch
Date:
26 de agosto de 2022
Category: